Heavy Earth Works @ Woodhill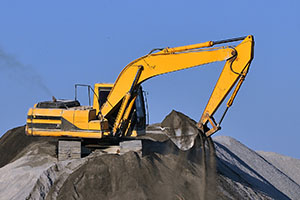 We also undertake earthwork, for this contractual job we have employed a team of efficient professionals who take care of each and every requirement detailed by the client.

Woodhill performs foundation excavations, total site development including, demolition, clearing, earthwork, utilities and site grading as well as specialty services such as footing excavation, equipment rental and material brokerage.

We pride ourselves on our diverse background and experience. Whether the project is large or small, difficult or routine, we have a deeper grasp that enables Woodhill to satisfactorily complete all tasks and identify potential problems before they impact the project. We can provide strong leadership, a knowledgeable workforce and unmatched determination to help our clients produce an end product second to none.
Woodhill has got wide range of experience in Heavy Earth Works:
Removal and disposal of obstructions, the extent of which is visible on ground surface.
Removal and disposal of underground structures and utilities, the extent of which is indicated, reflected or referred to in the Contract Documents.
Removal and disposal of earth and other materials encountered, of any classification, except rock as defined below.
"Rock Excavation in Trenches and Pits" includes:
Removal and disposal of materials and obstructions encountered which cannot be dislodged and excavated with a Caterpillar Model No. 215C LC equipped with a short stick and a 1070 mm wide rock bucket, or equivalent modern, track mounted power excavator, rated at not less than 86 kW flywheel power and 142 kN drawbar pull, without prior drilling or blasting.
Trenches in excess of 3 m in width and pits in excess of 9 m in either length or width will be classified as open excavation.